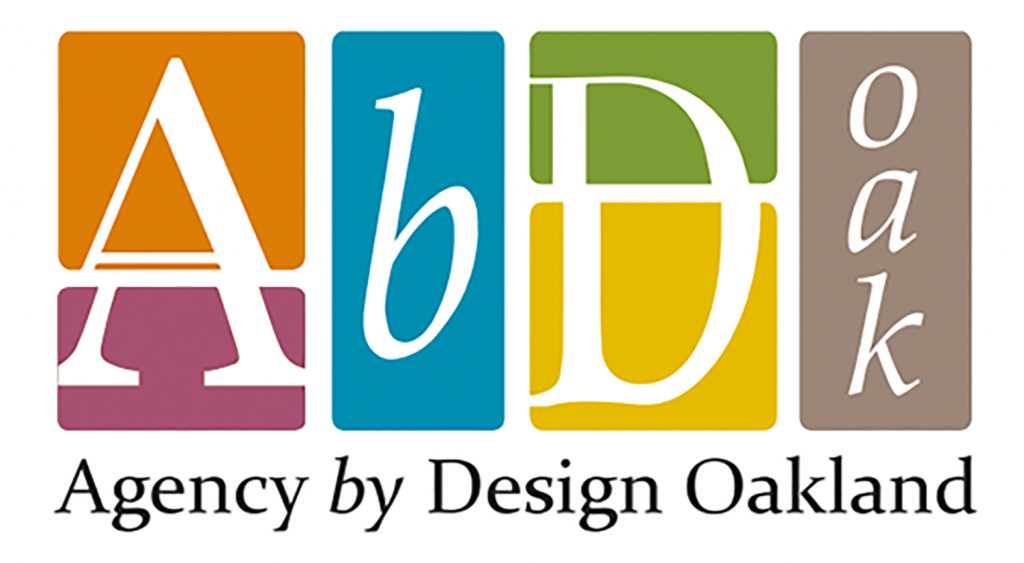 1-4 Graduate-Level University Semester Credits
ABD Oakland Teacher Fellowship
Agency by Design Oakland Teacher Fellowship - Graduate-Level Credit for Educators and Teachers
University of the Pacific, Benerd College is pleased to offer graduate-level semester units of credit for completing coursework with ABD Oakland. Dedicated in assisting educators and teachers across the nation, we feel empowered to provide up to 4 graduate-level semester credits – at only $62 per credit – for completing the ABD Oakland Teacher Fellowship. This opportunity is available to all current (ongoing) or previous participants. Learn more about how you can also earn up to 3 graduate-level semester credits for each conference, workshop or webinar that you complete the ABD Oakland.
The Teacher Fellowship year-long experience includes:
40+ hours of in-person professional development, led by a diverse facilitation team of highly experienced Oakland educators. 
An Agency by Design coach who meets with and checks-in with fellows throughout the school year

30+ hours of research and inquiry work, including classroom action research, documentation, and reflection

Participation and connection to the Agency by Design local and national network
Dissemination of teacher leadership through a mid-year event, a large public culmination event, and a

digital picture of practice



A $1,000 stipend to cover out of pocket costs
Sub stipend for teachers at Title 1 schools (to cover the school's cost of the teacher participating in three day-longs)
Childcare, hospitality, and fellowship materials at all meetings
Access to Continuing Education Units through University of the Pacific
Graduate-level credit will be awarded from UOP upon completion of the following items:
Complete the ABD Oakland Teacher Fellowship. 

(ABD Oakland Teacher Fellowship fees are paid separately from the tuition university credit fee.)

Register for the corresponding university fellowship course. (See below.)
Fellowship Credit Information
Enroll for university credit only after you have registered for the ABD Oakland Teacher Fellowship. Please know that you will not be awarded graduate-level credit until Paula Mitchell at ABD Oakland verifies that you have successfully completed all your fellowship requirements. It does take time to process your university credit information, so if you register in advance (prior to completion of your fellowship), it is likely that your course grade will be processed/posted much sooner. No further requirements will be necessary on your end. 
Credit Options for Fellowship:
1 credit = $62
2 credits = $124
3 credits = $186
4 credits = $248
Completely designed for busy teachers like you, we make our professional development offerings practical, meaningful, and affordable!
An Official Transcript with your final course grade(s) is available from Pacific upon successful completion of the ABD Oakland Teacher Fellowship. The course ending date that will appear on your transcript will reflect the date you completed your fellowship. All courses offered through ABD Oakland are letter graded and will appear on an Official Transcript from University of the Pacific - Benerd College. 
About the Credits & Pacific
The credits offered are post-baccalaureate, graded, graduate-level semester credits/units, provided directly through the University of the Pacific, Benerd College. They are specifically designed to meet the needs of educators for salary advancement and re-certification.  The credits are acceptable where local districts approve and applicable to state licensing where authorized. We always encourage that you check with your employer for acceptability of these credits. Course participants are responsible to determine acceptability of these credits for their intended use. Each graduate-level semester credit/unit is equivalent to 15 hours of academic involvement.
University of the Pacific, established in 1851, is California's oldest private chartered university and is fully accredited by the Western Association of Schools and Colleges (WASC).


The choice is yours. You choose how many graduate-level semester credits you would like to earn for completing your fellowship. Select from 1- 4 graduate-level credits when registering. Please enroll for credit only after you have successfully registered for the ABD Oakland Fellowship.
| University-Approved Course | Course Number | Credits | Tuition Fee | Enrollment Date |
| --- | --- | --- | --- | --- |
| Agency by Design Oakland Year Long Fellowship | EDUP 9165 | 1 -4 | $62 / per credit | Year Round |
Within 1-3 weeks of completing your ABD Oakland Teacher Fellowship, you will be assigned a "Passing (P)" letter grade by Paula Mitchell. Once your grade is posted/entered at the university, an unofficial transcript from the University of the Pacific-Benerd College will be sent to your home address by standard mail. Unofficial transcripts are automatically generated and sent by regular mail once the grade is posted. The unofficial transcript will include step by step instructions to request your Official Transcript. Please know that it can take anywhere between 3-6 weeks, from the time you complete your fellowship, for you to receive an unofficial transcript with your course grade.
Office Hours:

8:00 am - 12:00 pm, Pacific Time

(Tuesday, Wednesday, Thursday)
Frequently Asked Questions